We are pleased to offer the following services in our Langley Animal Clinic:
Our appointment book is computerized which allows us to efficiently make appointments for you and your pet. Our receptionist team will try to accommodate all of your requests to the best of our ability. Emergencies are accepted anytime our clinic is open. If you feel you have an emergency with your pet, please call us or come to the hospital immediately. If possible it is best to call before coming in so that a staff member can advise the Doctor of your particular emergency which will allow us a head start on providing the best care possible for your pet.
Patient Arrival Policy
For your protection and that of others in our clinic all dogs must be on a leash and properly controlled while in the waiting area or exam rooms. If you need to borrow a leash, we do have some available for use during your visit. All cats must be presented in an appropriate cat carrier or on a leash. We have carriers that may be borrowed if you do not have one of your own.
We have a veterinarian on duty 7 days a week as well as vet assistants who are trained and equipped to handle any urgent care your pet has. Usually an emergency team consists of a veterinarian and technicians working together to save a pet's life. Emergencies can be things such a snail bait poisoning, a pet that has been hit by car or chocolate ingestion. If you ever feel that your pet needs emergency treatment DO NOT hesitate to call or come in immediately. If possible it is best to call before coming in so that one of our team members can advise you on your particular emergency.
We are also available for urgent care this is when the condition of your pet is not life-threatening, but you feel your pet needs to be seen before an appointment is available for you. Our staff will work to "squeeze" you in between scheduled appointments. When you arrive, our receptionists will be able to give you an estimate on how long you may have to wait in order to be seen.
At Walnut Grove Animal Hospital we can care for many types of pets: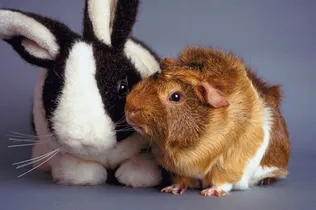 Dogs
Cats
Rabbits
Pocket Pets
In-House Pharmacy
We carry many products/prescriptions to help in the healing and continuous care of your pet. Having a vast selection on hand in our hospital allows our veterinarian to be able to prescribe the best medication that fits your specific pet's ailments. As well we are able to offer the convenience of filling the prescription while you wait.
Pet Foods
We carry a full line of prescription diets to meet all of the needs of your cats and dogs.
Open Hospital
Walnut Grove Animal Hospital operates an open hospital. This means that our team welcomes owners to be with their animals during any medical procedure, whether a simple vaccination or a complex surgery.
Walnut Grove Animal Hospital accepts payment via cash, debit, MasterCard or Visa. So that we are able to continue provide you high quality of service utilizing the best medical technologies, we request that payment be made at the time services are rendered.
We provide estimates for all surgeries and hospitalizations. If you have not received an estimate, you are welcome to request one at any time for your expected charges.
Walnut Grove Animal Hospital offers discounted services to pre-approved groups/clients. Please call us if you have any questions or for more information.